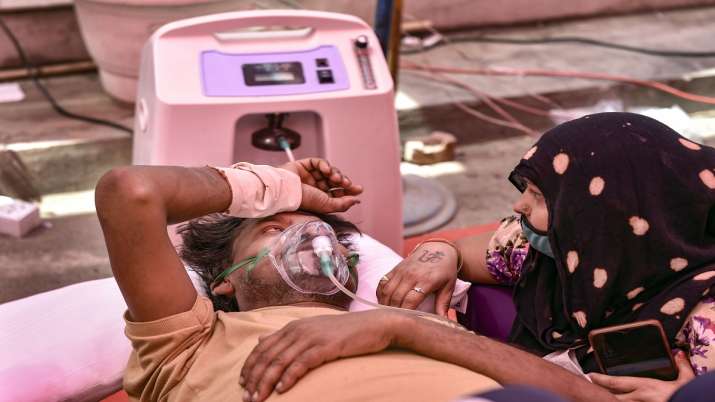 As India continues to grapple with a savage second wave of Covid infection, a top scientific advisor to the government said that a third wave is 'inevitable' and the authorities should be prepared for it.
"A phase three is inevitable, given the higher levels of circulating virus but it is not clear on what time scale this phase three will occur. We should prepare for new waves," K Vijay Raghavan, Principal Scientific Advisor to Centre said on Wednesday.
ALSO READ: Delhi oxygen crisis: Slight relief and a deadline for Centre from Supreme Court
"Variants are transmitted same as original strain. It doesn't have properties of new kinds of transmission. It infects humans in a manner that makes it more transmissible as it gains entry, makes more copies and goes on, same as original," Raghavan added.
The massive second wave has witnessed lakhs of cases in the country on a daily basis since over a month. Thousands of Covid deaths are also being reported. The health infrastructure has come under tremendous pressure with unprecedented medical emergency.
ALSO READ: Uttar Pradesh: Adityanath govt floats global tender to boost vaccination drive
Top cities, including Delhi, Mumbai, Lucknow, Bengaluru, Ahmedabad are facing never-seen-before oxygen scarcity. 
The World Health Organisation (WHO) on Wednesday said that India accounted for nearly half of the Covid-19 cases reported worldwide last week.
As many as 3,82,315 new coronavirus cases were reported today, along with 3,780 deaths due to the infection.
Meanwhile, the Union Health Ministry said that around 2.4 per cent day on day growth in Covid cases has been noticed in the country.
"12 states have more than one lakh active cases, seven states have 50,000 to one lakh active cases and 17 states have less than 50,000 active cases. Maharashtra, Kerala, Karnataka, Uttar Pradesh and Andhra Pradesh have more 1.5 lakh active cases," Joint Secretary, Health, Luv Aggarwal said.
Aggarwal stated that 24 states and UTs have reported more than 15 per cent Covid positivity rate while 10 states have more than 25 per cent positivity rate. Maharashtra has a reported positivity rate of 24 per cent.