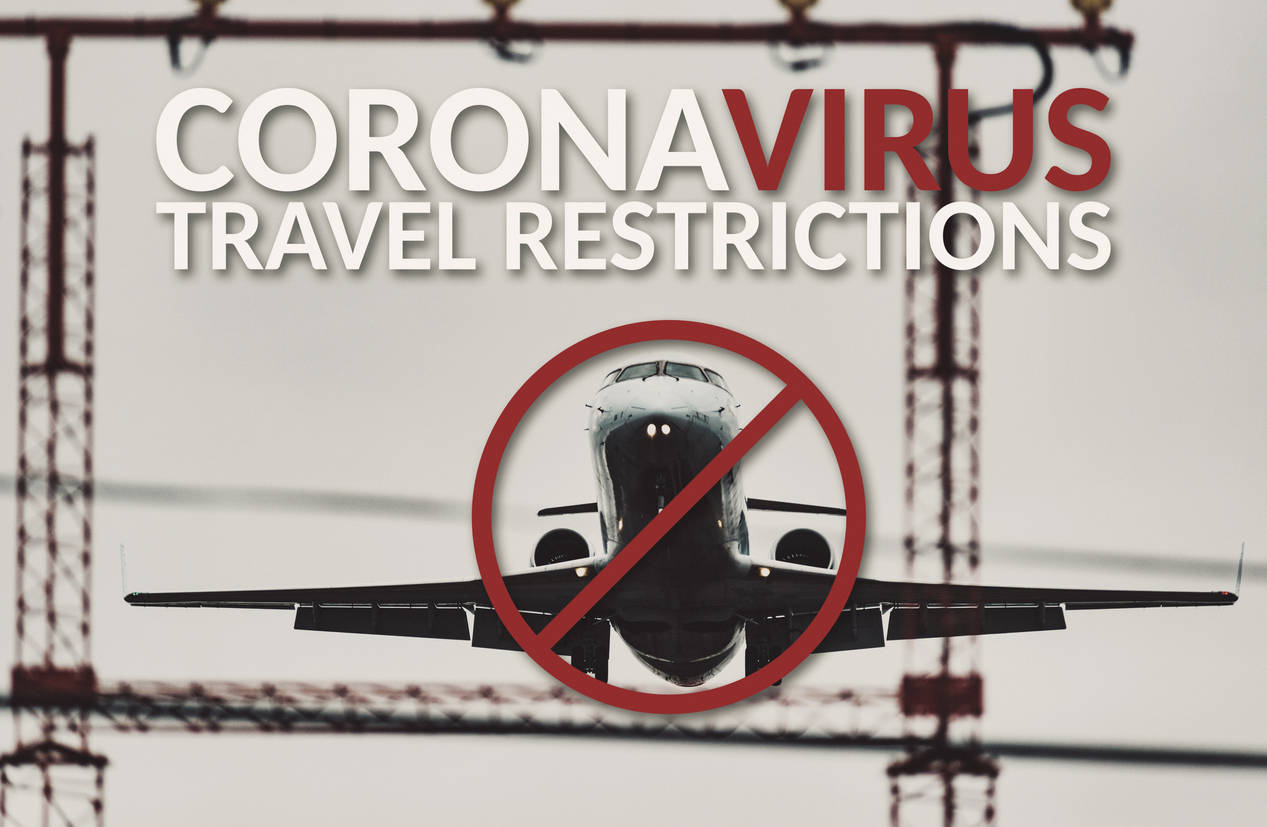 OAG
has reported that scheduled
seat capacity
in India for the week commencing May 3, 2021 declined 6 per cent week-on-week to 2.5 million seats. The aviation firm notes that this is a "remarkable result" given the rate of Covid-19 transmission in the country and various lockdown measures that have been put in place.
IndiGo, the largest carrier by capacity in the country, reduced its schedule by almost 50,000 seats (-4.1 per cent week to week), to a little under 1.2 million seats.
OAG however, notes that the forward-looking airline capacity picture remains fragile and airlines continue to cut capacity for the next two months. Since last week, May capacity has been cut by some 22.5 million seats and June by 23.5 million.


Week-on-week capacity remains pretty flat. Total capacity has crept above 62.3 million, a 430,000 increase last week with North America and Eastern Europe covering the declines in many other regions. Global capacity remains at around 60 per cent of pre-Covid levels with North-East Asia the closest to a full recovery at some 84 per cent of normal production levels.
Four regions remain at less than half of their pre-Covid levels – Western Europe, Lower South America, South East Asia and North Africa. OAG notes that in "normal" times two of those regions would be in the top five global markets and until they return a full recovery will remain out of reach for the industry.
While they continue to struggle with a Covid spike, Turkey has cut capacity by over a third in the space of seven days as the country begins a total lockdown and restrictions on travel between cities. OAG observes, "With the hope of international travel starting again in Western Europe this event could not have come at a worse time for the tourism sector that would have hoped to see strong bookings in the next few weeks."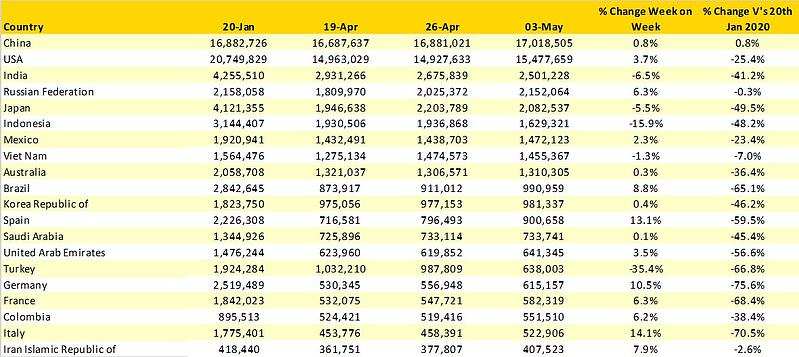 On a more positive note, Spain, Germany, and Italy all report double digit capacity growth this week with much of that capacity actually being between the three countries as they both ease lockdowns and the early summer holiday season begins to spring into life. In Spain this week, low-cost carriers have added some 83,000 seats week-on-week and legacy carriers some 20,000; a 4:1 ratio in favour of the low-cost carriers, thus proving that the low-cost airline sector has been more aggressive in any market recovery.
OAG notes that while there is certainly a strong desire for people to book travel overseas in many markets, that will inevitably lead to record days for bookings and perhaps short-term increases in fares on some routes.